February 20, 1971
The Tulsa Port of Catoosa officially opened on February 20, 1971 on Verdigris River, which is a part of the McClellan-Kerr Arkansas River Navigation System. The navigation system is connected to the Mississippi River and the Gulf Intercoastal Waterway. The port is a foreign trade zone that imports and exports goods for Oklahoma. Some of the main products include petroleum products, agricultural products, and natural gas industry products.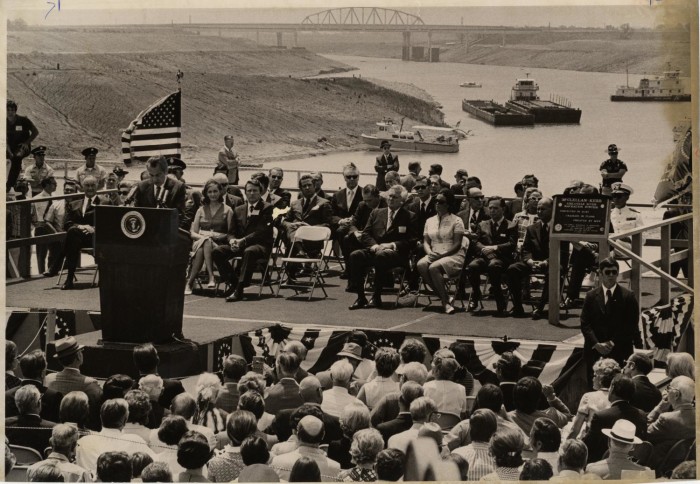 For more information, visit the Encyclopedia of Oklahoma History and Culture.
Photo credit: Oklahoma Historical Society, Gateway to Oklahoma History, Photograph 2012.201.OVZ001.5044.