Reign of Terror: The Osage Murders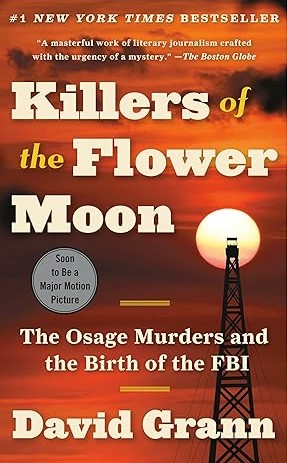 In the 1920s, at least twenty members of the Osage tribe were murdered or died under suspicious circumstances in Osage County, Oklahoma. The discovery of oil on the Osage Reservation in the late 1800s made the Osage wealthy, and it became increasingly clear that tribal members with a share in the mineral royalties were being killed for their headrights. The Bureau of Investigation, under the direction of J. Edgar Hoover, investigated the deaths and discovered William K. Hale, "King of the Osage Hills," was the mastermind of a plot to obtain the headrights of several Osage, including Mollie Burkhart. William K. Hale, Ernest Burkhart, John Ramsey, Kelsie Morrison, and Byron Burkhart were tried and convicted between 1926 and 1929. This period in Osage tribal history is often referred to as the "Reign of Terror."
David Grann, author of the Killers of the Flower Moon: The Osage Murders and the Birth of the FBI (2017), conducted thorough research of the cases involving the murders and kidnappings of the Osage people. He went through hundreds of documents all over the country including items found in the State Archives at ODL.
In our collections, you will find original case files, correspondence, and other documents related to the investigation and prosecution of perpetrators of the murders of Osage tribal members. In an effort to provide these resources for the public to view, the State Archives staff have digitized many of these items.