January 21, 1971
Carl Albert began his post as Speaker of the United States House of Representatives on January 21, 1971, the highest elected public office held by an Oklahoman. Albert served as Speaker from 1971 to 1976, and he presided over Congress during the Watergate scandal. Twice during the proceedings Albert was second in line to the presidency.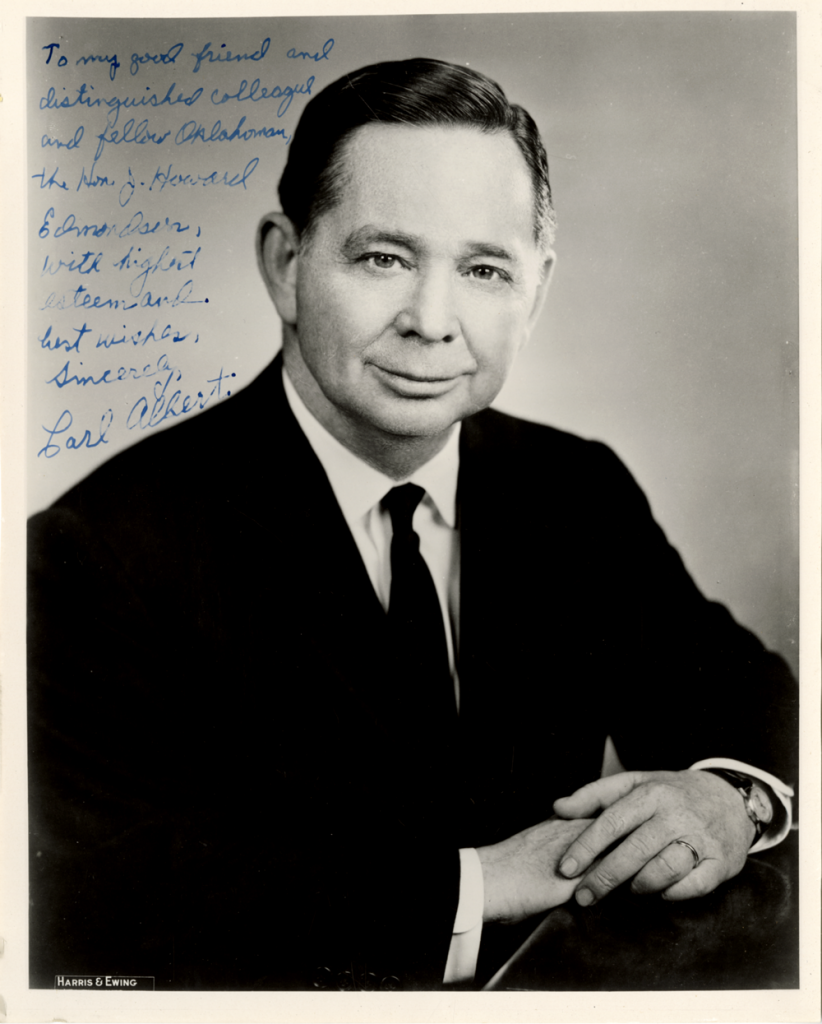 Visit the Encyclopedia of Oklahoma History and Culture for a biography of Carl Albert.
The Carl Albert Congressional Research and Studies Center at the University of Oklahoma houses materials on Carl Albert's career and legacy, including a recreation of his office while he was Speaker of the House.
---
Photo credit: Oklahoma State Archives, MS 37-5-3 J. Howard and Jeanette Edmondson Collection, Box 4