May 9, 1978
The Spiro Mounds Archaeological State Park opened to the public on May 9, 1978. It is the first and only prehistoric American Indian archaeological site in Oklahoma open to the public.
Between 850 and 1450 A. D., a Caddoan-speaking Mississippian culture stretched from the Atlantic coast to the Rocky Mountains. The land that would become Spiro, Oklahoma became a cultural center of this society, as researchers discovered when excavating the 12 artifact-filled mounds those people constructed there.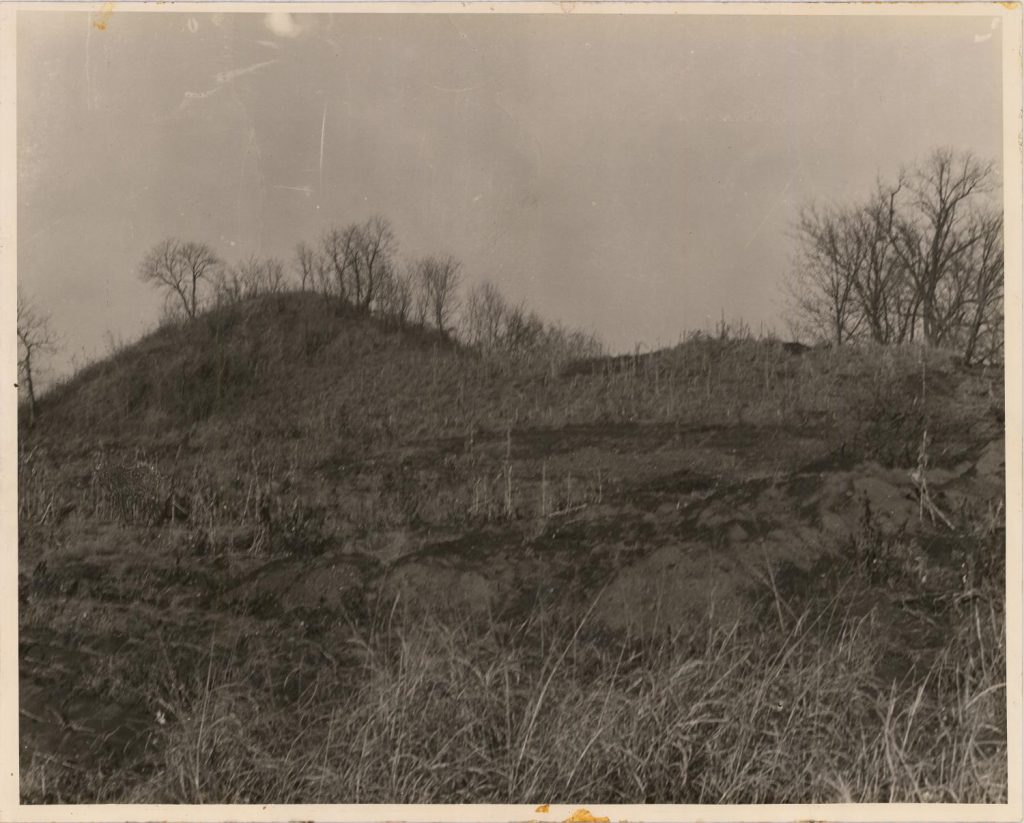 Read more about the Spiro Mounds at the Encyclopedia of Oklahoma History and Culture. Plan a visit to the Spiro Mounds Archaeological Center.