November 11, 1926
Construction began on U.S. Route 66. Often called, "The Main Street of America," the highway was meant to link towns and people across America. The highway served as a primary route for those who migrated west, especially during the Dust Bowl. It holds a significant place in American popular culture, memorialized in books, songs, television and movies.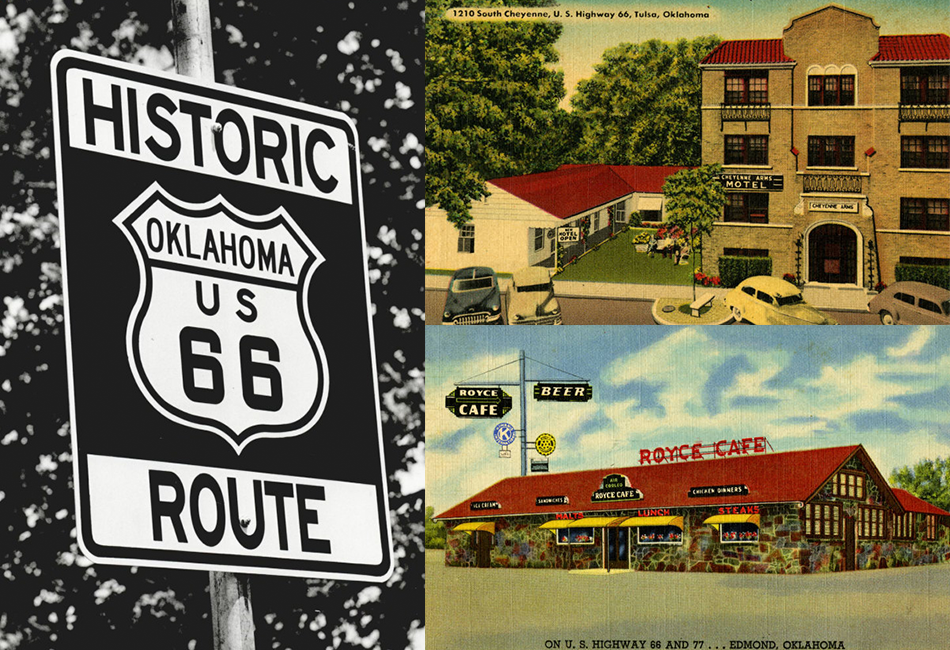 The Encyclopedia of Oklahoma History and Culture has an entry on Route 66.
Visit the Route 66 Museum in Clinton, OK.
To explore what's along Route 66 in Oklahoma, visit Travel OK.
---
Photo Credits: Oklahoma Publishing Company Photography Collection, Oklahoma Historical Society, Gateway to Oklahoma History, Photograph 2012.201.B1175.0088; and Oklahoma Postcards Collection — Cheyenne Arms, Tulsa and Royce Cafe, Edmond.