November 20, 1906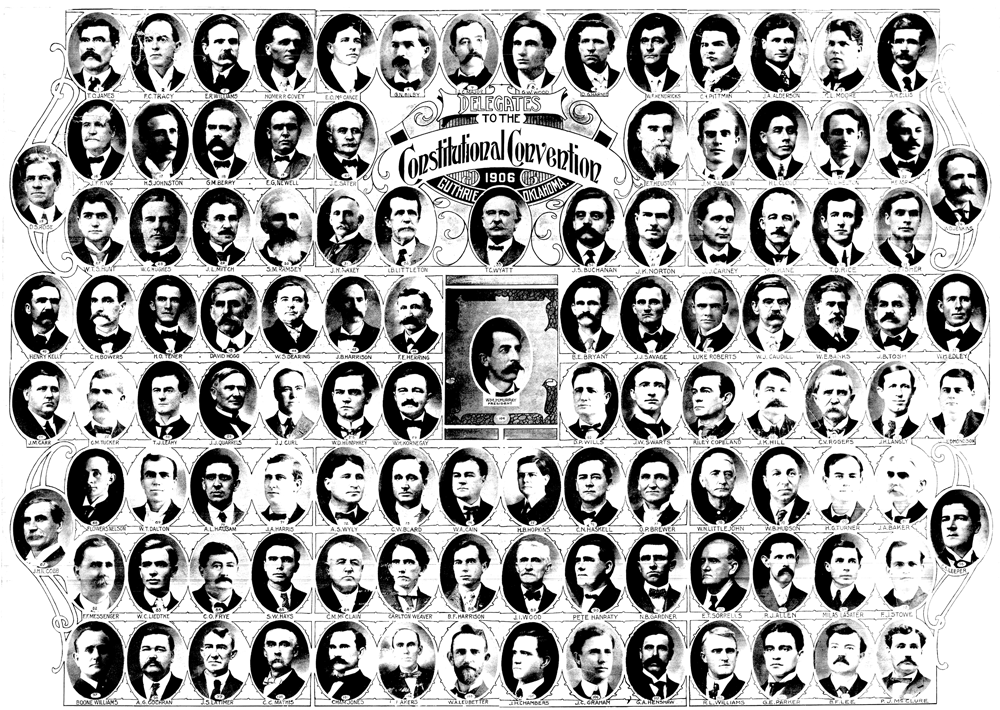 After the Enabling Act of 1906 allowed Oklahoma Territory and Indian Territory to become a single state, 112 elected delegates met in Guthrie from November 20, 1906 until March 15, 1907. The delegates, led by William "Alfalfa Bill" H. Murray, drafted a constitution which the public approved in September 1907.
The Internet Archive provides access to the full text of the Proceedings of the Constitutional Convention.
For more information, refer to the Encyclopedia of Oklahoma History and Culture's entry on the Constitutional Convention.
---
Photo credit: Oklahoma State Archives