November 5, 1918
The 19th Amendment guaranteed all American women the right to vote in all elections in the United States. It was ratified on August 20, 1920. On November 5, 1918, Oklahoma voters ratified a universal woman suffrage amendment to the Oklahoma Constitution. Passing by 25,428 votes, Oklahoma was the 21st state to grant women the right to vote.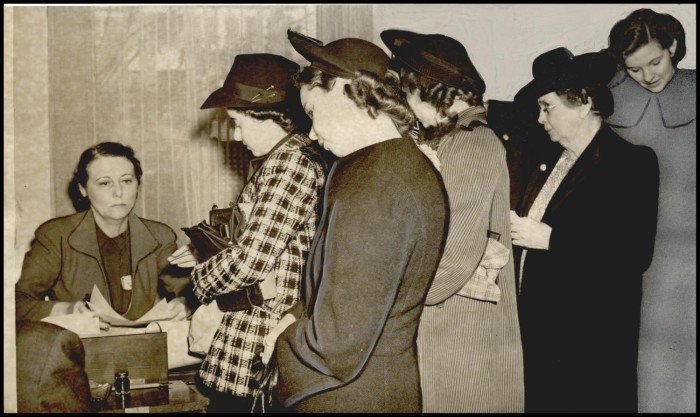 For more images, visit the "Votes for Women" photo gallery at the Library of Congress.
The Encyclopedia of Oklahoma History and Culture has an entry on the Suffrage Amendment.
View the collection of correspondence, newspaper clippings, and publications in support of, or against, Women's Suffrage in Oklahoma.
---
Photo Credit: Oklahoma Publishing Company Photography Collection, Oklahoma Historical Society, Gateway to Oklahoma History, Photograph 2012.201.B0320.0531.