June 27, 1874
(1874-1875) The Red River War was the last major military conflict between the United States government and the southern Plains Indians. While many tribes had been forced into agreeing to live on reservations, they were often poorly run, with rations and materials being too small for the needs of the tribes. Raids were common, as were hunting trips to the Texas panhandle, causing conflict between the Natives and the white settlers settling and hunting on land the Natives believed to be sacred hunting grounds.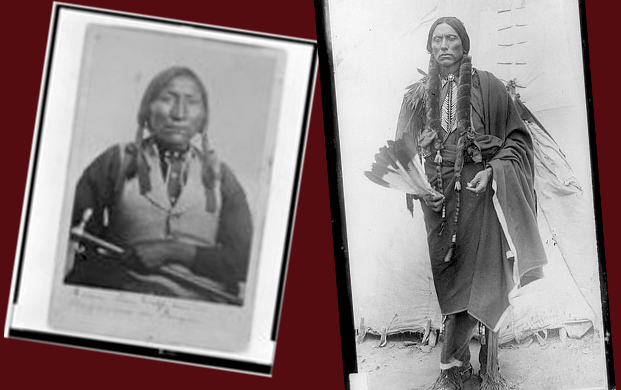 The first engagement started at dawn on June 27, 1874 when hundreds of warriors, led by Comanche spiritual leader Isa-tai and Comanche chief Quanah Parker, attacked the Adobe Walls post. Numerous conflicts followed, including the Battle of Palo Duro Canyon.
The Red River War ultimately resulted in the capture and deportation of 74 tribal leaders, the extermination of the bison herd in the south, and the white settlement of the Texas panhandle.
Read more about the Red River War online at the Encyclopedia of Oklahoma History and Culture and Texas State Historical Association's Handbook of Texas.