April 7, 1959
Oklahoma, a dry state since the beginning, included the prohibition of alcohol in its original 1907 Constitution. Oklahoma's first governor, Charles N. Haskell, and several subsequent governors were strong supporters of prohibition. However, Oklahomans voted on April 7, 1959 to repeal prohibition and create the Alcohol Control Board (later renamed the Alcohol Beverage Laws Enforcement Commission) to govern the manufacture and sale of alcohol.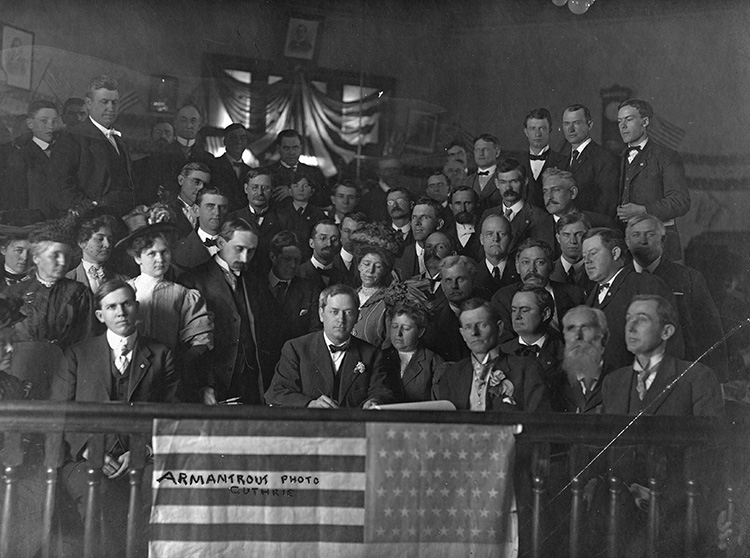 Scans of the 1907 Constitution are available through the Oklahoma Historical Society. See Article I Section 7.
View the story of prohibition in Oklahoma from the Encyclopedia of Oklahoma History and Culture.
View select annual reports of the ABLE Commission on Digital Prairie.
---
Photo credit: 10147, Oklahoma Historical Society Photograph Collection.